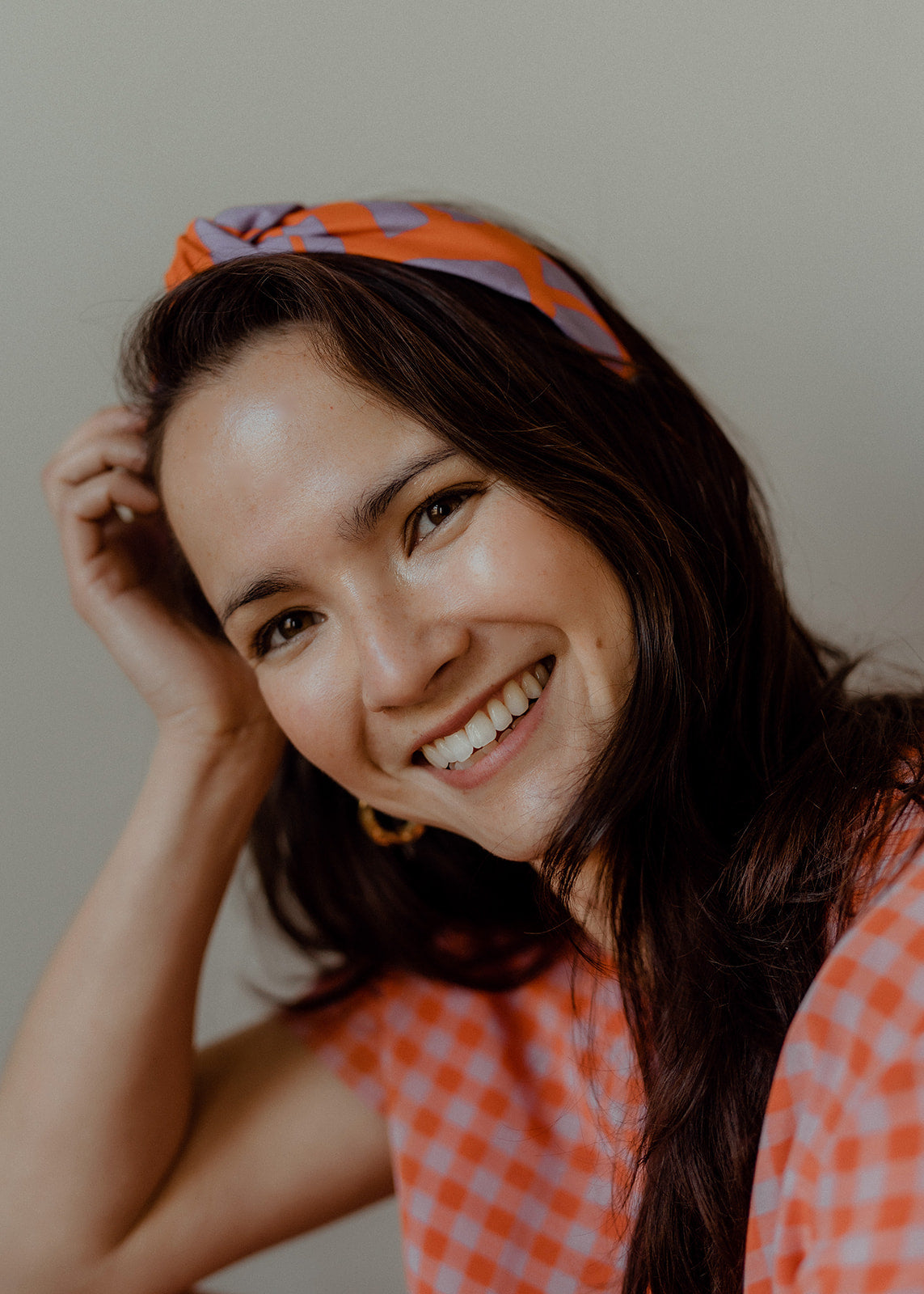 Never under estimate the power of colour
My passion is to create gifts and homeware that make you smile 😊 I live for bold colours and patterns - the perfect combination to make you feel positive and happy.
Read on to find out about my background and where I draw inspiration for my work!
Hi, I'm Louise! I'm really excited you're taking the time to find out more about Cocolulu. Let me tell you a bit about myself.
​Where are you from?
I was born and raised - by a Chinese mother and English father - in Hong Kong where I lived for over 18 years. Growing up I was always fascinated by the blend of cultures, and the vibrant colours and designs they inspire. I was never seen without a sketch book and colouring pencils wherever I went, always drawing anything that caught my eye. 
You came to the UK to learn....how to embroider?
I knew art and design was always going to be a big part of my life, so I decided to study it further at university. I moved to the UK to do a degree in embroidery at The Manchester School of Art (and no, it's not just needle and thread!). My degree really opened my eyes to different mediums, materials, fabric, stitch and colours which I loved experimenting with. It allowed me to realise the possibilities of creating beautiful things with less conventional materials. Being creative isn't just coloured pencils and paint after all!
So, why did you start Cocolulu?
After working for a several years in the production department of three international British Fashion brands, I knew it was time to take the leap when all I could think about at work was my next craft project, or the to-do list for an event I was planning for my friend. I know how incredible it feels when every little detail of a product or event comes together, and how much happiness it can bring. I want to help create that - something to remember and be cherished for years to come.
How would your friends describe you?
"Miss Organised", a bit of a perfectionist, and easily excitable!